What's Behind Building Matters the Most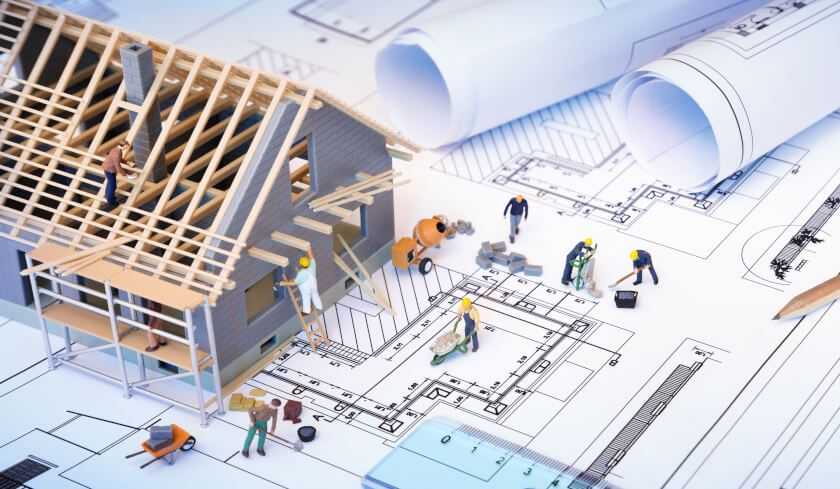 Things you can see when you're building a dream home would absolutely consume your thoughts. You will most likely spend a lot of time dwelling on décor details that would make a new, custom home undeniably yours. Whether you're choosing the perfect shade of paint you would use or custom cabinetry, much of your time in planning will be allotted in decorations or furniture or how your home would look like. That is normal. However, you also need to focus on what you can not see from the outside.
Materials used in the foundation and framing of your home have a pivotal role in its structural stability and longevity. You need to pay attention to a few key components to ensure what's inside your walls receives as much care and attention as what's on them. Make sure to talk to your builder about these important elements:
What's holding everything together?
While you may not have ever given it much attention, a lot rests on your subfloors – the base on which your finished floors rest. A high-quality subfloor provides strength, stiffness and stability, and can help prevent bouncing, squeaking and warping. Subfloor can directly affect the aesthetics of your finished floor, no matter what the type of material you use.
Hardwood: Typically, there is only a thin sheet of felt paper between your subfloor and finished hardwood flooring. If your subfloor lacks quality and strength, it could be prone to sag or warp leaving uneven space between the layers of your floor. This can lead to squeaks and uneven floorboards.
Tile: For tile installations, cement backer board is laid over the subfloor prior to installation of the grout and tile. If these heavy layers are placed over a low-quality subfloor product, it can cause the tile and grout to crack.
What's inside your walls?
The primary purpose of insulation is to reduce temperature exchange and airflow between your home's interior and the outdoors, which increases comfort and reduces utility costs. Insulation comes in various forms, including rigid foam boards, blown-in and rolls. Depending on the structure and location of your house, insulation should be installed in between or on the outside of walls, between floors, throughout the attic and over ducts in unconditioned spaces, like unfinished basements or garages.
It is important to know which type of insulation is best for each area of your home. Note that what is more efficient in one area may provide too much or too little insulation in another. You can end up with an unevenly air conditioned or heated home when insulation is unevenly distributed or incorrectly chosen. Make sure to discuss with your builder to make sure insulation is correctly selected and installed in your home. In return, you'll get lower energy bills and a home temperature that's not too hot or cold, but just right.
What's your piping made of?
Plumbing is an essential part of your home, providing water for sinks, washing machines, dishwashers and showers. The pipes that make up this critical system are available in a variety of materials, including copper, chlorinated polyvinyl chloride (CPVC), polypropylene pipe (PP) and cross-linked polyethylene (PEX).
Choosing a piping material depends on your preferences.
For durability, copper is the material of choice. However, it comes with a hefty price tag.
If you are looking for a low-cost solution, PEX may be the right choice.
CPVC, similarly priced to PEX, provides the benefit of additional chlorine to further purify drinking water.
PP may be the best choice if you are looking to go green, as it is the only recyclable plastic piping option available.
Your final decision along with advice from your builder will definitely depend on you. It is important to know your preferences and priorities to help you come up with the right plan or decision.
Work with your builder before talking with your designer about color schemes and lighting fixtures to make sure the essential aspects of your home are addressed. Note that the quality of the building materials selected by a builder says a lot about the quality of the builder. Choose a builder who believes in quality at every stage of the build. Make sure to choose the right builder based on what you want to build. If you're still not sure on how to select the best builder for you, contact Builder Finders now!
The good news is that there is no cost to use Builder Finders. We are paid by the builder you have selected.
Building is an exciting time. It can also be a time of great anxiety if you choose the wrong builder. Did you know Builder Finders does not accept every builder. Many builders who apply to join the Builder Finders panel don't make it. There is a 62 step vetting process for builders to join the panel. In addition, the Builder Finders team conducts comprehensive due diligence through reference checks, ASIC searches and CreditorWatch reports to ensure they are not insolvent. You may not be aware that in the last financial year just over 500 builders went bust. Worse still, right now there are builders in financial difficulty that are cutting corners to stay afloat. Fact is, a lot of builders will tell you what you want to hear. Engaging with one of these builders will invariably mean subpar construction of your home. No one wants that.
With Builder Finders, you are in safe hands.
Why risk it? The Builder Finders team have done all the background searches for you. We take pride in knowing our clients are dealing with some of Australia's leading and award winning builders. We understand the services of a builder broker may be a new concept for you. It would be our pleasure to refer customers that have used our services in the past.
Builder Finders are independent builder brokers that assist everything builder related. We are driven by a passion to match the right builder with your unique property building needs. Best of all, there is no cost to you. Contact us now at
1300 4 A BUILDER (1300 422 845)
or send us a message
here
.