Tips to Remember Before Hiring A Pro for Home Improvement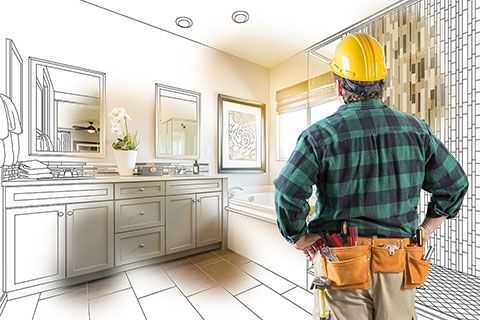 As a homeowner, there's some important information you need to know about the home improvement business. More precisely, on how to hire builders to do home improvement services. You probably already know the basics such as asking for budgets, or talking to previous customers, but you also need to know the don'ts of hiring a builder.
Some of the questions to ask when hiring a builder could be:
Have you done similar projects (can I see the results)?
Can you provide a list of references?
Surely, there's much more to ask than these and you'll learn more as you go. Meanwhile, here's some tips to remember when hiring a pro.
It can be tough to have clear communication with home builders, but if you're hiring an honest person, you'll have no trouble asking questions and getting straightforward answers.
More than that, it can happen that builders don't add the supplies and materials they will need for the project in your budget, so make sure to ask for that before closing a deal.
Immediate Check Up When an Issue Comes Up
The right thing to do is to call someone to check up on the issue as soon as the issue occurred. Otherwise, it's possible that a minor, simple problem could become a big (and costly) headache – when an area of your home is damaged, find the cause and fix it right away!
Doing It on Your Own
Of course, we all love a good DIY project, and most of the time we love encouraging you guys to try them (and trying ourselves too). However, there are times you should hire a professional instead, mainly for big projects like drywall repair, deck building, and room additions. The tip is: whenever you're in doubt if you can nail the DIY in question or not, hire a pro!
Know the Actual Problem Before Hiring
Much like delaying to contact someone when an issue comes along, hiring someone before diagnosing the problem can also be a bad decision. That could be because:
It turns out to be much more expensive than you thought
The issues can't be fixed by the person you hired (or not properly fixed)
Make sure to have a builder show and explain to you what's wrong and ask for recommendations on how best to address the cause. Keep in mind that there are occasions where the builder may not be able to see something that needs to be repaired until the project has already begun (such as pipes in walls that need to be replaced). A good builder will always tell you about the problem as soon as it arises and give you different options for solutions.
Do Your Research
Sometimes you may be tempted to hire the nearest builder, or even that one you heard about that one time your friend hired someone. Don't be afraid of looking for services outside your zone, keep in mind that most builders are willing to provide bids and travel to your area, especially if you're hiring for a large project! That's why requesting a quote it's a good idea.
Explain Exactly and Clearly What You Need
Sure, for a plumbing repair or a roofing installation there's not much to explain there. But if you're hiring a builder for a new room addition, or to paint your walls, a handyman to hang paintings, landscape design, etc., the best chance of you having the results you want is to explain the best way you can to the builder what you actually want.
Builders want you to have the outcome you wish for, so they'll be patient to listen to you, take notes, draw with you more details.
Ready to hire your builder? Call us today!
The good news is that there is no cost to use Builder Finders. We are paid by the builder you have selected.
Building is an exciting time. It can also be a time of great anxiety if you choose the wrong builder. Did you know Builder Finders does not accept every builder. Many builders who apply to join the Builder Finders panel don't make it. There is a 62 step vetting process for builders to join the panel. In addition, the Builder Finders team conducts comprehensive due diligence through reference checks, ASIC searches and CreditorWatch reports to ensure they are not insolvent. You may not be aware that in the last financial year just over 500 builders went bust. Worse still, right now there are builders in financial difficulty that are cutting corners to stay afloat. Fact is, a lot of builders will tell you what you want to hear. Engaging with one of these builders will invariably mean subpar construction of your home. No one wants that.
With Builder Finders, you are in safe hands.
Why risk it? The Builder Finders team have done all the background searches for you. We take pride in knowing our clients are dealing with some of Australia's leading and award winning builders. We understand the services of a builder broker may be a new concept for you. It would be our pleasure to refer customers that have used our services in the past.
Builder Finders are independent builder brokers that assist everything builder related. We are driven by a passion to match the right builder with your unique property building needs. Best of all, there is no cost to you. Contact us now at
1300 4 A BUILDER (1300 422 845)
or send us a message
here
.