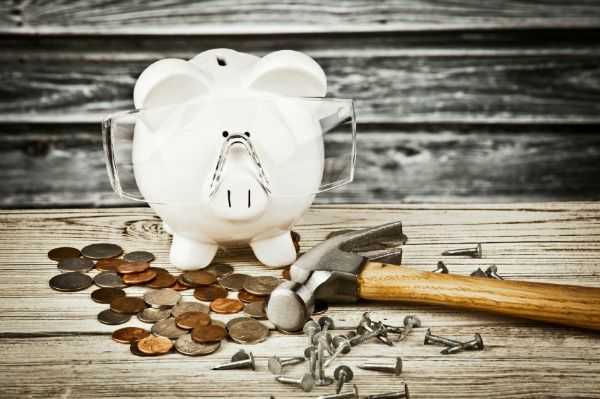 Having a good idea of what your new home is likely to cost and working out an achievable budget are essential steps in the process of building a new home.
Think of how much you have to spend. It is important to first consider your current financial commitments. Get advice from financial advisors, lenders, or finance websites. You could run the risk of underestimating costs if you don't gather all the right information upfront.
In terms of buying a new home from a builder, you have to consider some additional costs. The key cost consideration for any home purchase is the price of the home itself. When you buy a brand new home from a builder, the cost typically includes the base price of the home (and lot) plus the price of any upgrades you choose, from fireplaces to additional landscaping.
However, there are other costs that you should be aware of, such as legal fees and mortgage insurance premiums, which can apply to a home purchase.
**GST **– GST adds an additional 10 per cent onto both the materials and labour required in the construction of your new home. Your builder must quote as 'GST inclusive' or show the GST amount of the total price when submitting the quote to you.
**Mortgage insurance **– if you borrow 80 per cent or more of the total purchase price of the home, the loan must be insured against default. The higher the percentage borrowed, the higher the lender's mortgage insurance premium. The cost of mortgage insurance will normally be added to your loan amount.
Valuation – Your mortgage lender may ask for a property valuation.
Surveys – Your lender may also require a property survey to verify boundaries, measurements and structures, and to identify any easements, rights-of-way or encroachments.
Legal services – You may have a solicitor review the building contract before you sign it. Legal costs vary considerably, depending on solicitors' practices and the complexity of your transaction. Get recommendations and spend a little time comparing firms to ensure you get the best value for your money.
**Stamp duty **– Although there is no stamp duty payable on a building contract, if you are also buying land, state governments impose duty on the transfer of real estate, calculated as a percentage of the purchase (typically 1–4 per cent). If you are a first home buyer or your acquisition is for a principal place of residence, you may be exempt from stamp duty or eligible for a reduced rate. Lender's mortgage insurance also attracts a stamp duty tax which varies among states and territories.
Home insurance – Your home must be fully insured before mortgage lenders can release the funds for your purchase. This protects both you and the lender.
**Landscaping and fencing **– Most home builders will supply garden turf around the outside of the home when completed. But unless you are buying a package which includes landscaping, boundary fencing and the letterbox, you will need to set aside enough to do these extras, generally after you move in.
**Moving costs **– Determine the amount of work you are willing do yourself, from packing to unloading and setting up in your new home. Contact several moving companies to get an idea of prices and levels of service available. For a more accurate estimate, you can ask a representative to come to your home.
Appliances, furniture, and drapery – Does the home come with appliances or will you need to buy new ones? Will you need new blinds and drapery for the whole house? Would this be a good time to upgrade your living room set? It's a good idea to budget for these things in advance. Talk to your lender about financing options that can help you afford the things you need to get started in your new home.
Ask your new home builder and your mortgage lender about the specific items and typical costs that will apply to your situation. That way, you can budget for them and proceed with confidence, knowing that you will not be faced with unexpected last-minute expenses.
The good news is that there is no cost to use Builder Finders. We are paid by the builder you have selected.
Building is an exciting time. It can also be a time of great anxiety if you choose the wrong builder. Did you know Builder Finders does not accept every builder. Many builders who apply to join the Builder Finders panel don't make it. There is a 62 step vetting process for builders to join the panel. In addition, the Builder Finders team conducts comprehensive due diligence through reference checks, ASIC searches and CreditorWatch reports to ensure they are not insolvent. You may not be aware that in the last financial year just over 500 builders went bust. Worse still, right now there are builders in financial difficulty that are cutting corners to stay afloat. Fact is, a lot of builders will tell you what you want to hear. Engaging with one of these builders will invariably mean subpar construction of your home. No one wants that.
With Builder Finders, you are in safe hands.
Why risk it? The Builder Finders team have done all the background searches for you. We take pride in knowing our clients are dealing with some of Australia's leading and award winning builders. We understand the services of a builder broker may be a new concept for you. It would be our pleasure to refer customers that have used our services in the past.
Builder Finders are independent builder brokers that assist everything builder related. We are driven by a passion to match the right builder with your unique property building needs. Best of all, there is no cost to you. Contact us now at
1300 4 A BUILDER (1300 422 845)
or send us a message
here
.