Renovation – Good Idea or Overcapitalising?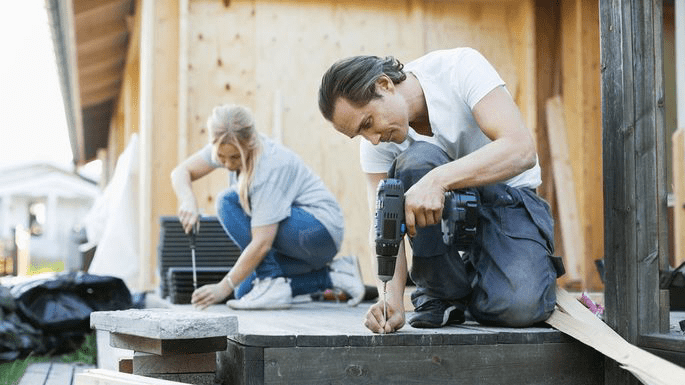 Everyone wants to have an upgraded property with a high-end kitchen, a spacious drawing-room, and luxurious bathrooms. But you have to ask yourself… Does the cost of renovating these spaces justify the returns?
You can spend whatever the budget allows if you're renovating because you want to improve the house you live in – with a view to staying in its long-term.
But if your goal is to sell your house eventually, and boost its value through your renovations, you need to take a bit more care.
Think about what other houses sell for in your neighbourhood. Usually, an area has an upper price limit. If you renovate so extensively that you'd need to sell for more than that to recover your costs, you may have a problem.
Think about what future buyers might want and use that as a guide to where you spend the most money.
Anything too personal may not improve the house's broader appeal. A good kitchen and bathroom tend to add value.
Anything that helps a house become more energy-efficient, or warm and dry, is also increasingly sought-after.
The biggest mistake in deciding to renovate is to over-renovate the property. You may have a picture in your head of what the house is going to look like after renovations, one which shows it in the best light and makes it stand out from the other houses in the neighborhood. But just because you envision it as great doesn't mean it will translate to exactly as you want it in the real world or give better rentals.
To know more information and tips about renovating, contact us now and we'll be more than happy to assist you.
The good news is that there is no cost to use Builder Finders. We are paid by the builder you have selected.
Building is an exciting time. It can also be a time of great anxiety if you choose the wrong builder. Did you know Builder Finders does not accept every builder. Many builders who apply to join the Builder Finders panel don't make it. There is a 62 step vetting process for builders to join the panel. In addition, the Builder Finders team conducts comprehensive due diligence through reference checks, ASIC searches and CreditorWatch reports to ensure they are not insolvent. You may not be aware that in the last financial year just over 500 builders went bust. Worse still, right now there are builders in financial difficulty that are cutting corners to stay afloat. Fact is, a lot of builders will tell you what you want to hear. Engaging with one of these builders will invariably mean subpar construction of your home. No one wants that.
With Builder Finders, you are in safe hands.
Why risk it? The Builder Finders team have done all the background searches for you. We take pride in knowing our clients are dealing with some of Australia's leading and award winning builders. We understand the services of a builder broker may be a new concept for you. It would be our pleasure to refer customers that have used our services in the past.
Builder Finders are independent builder brokers that assist everything builder related. We are driven by a passion to match the right builder with your unique property building needs. Best of all, there is no cost to you. Contact us now at
1300 4 A BUILDER (1300 422 845)
or send us a message
here
.