Important Things to Know about Building Contracts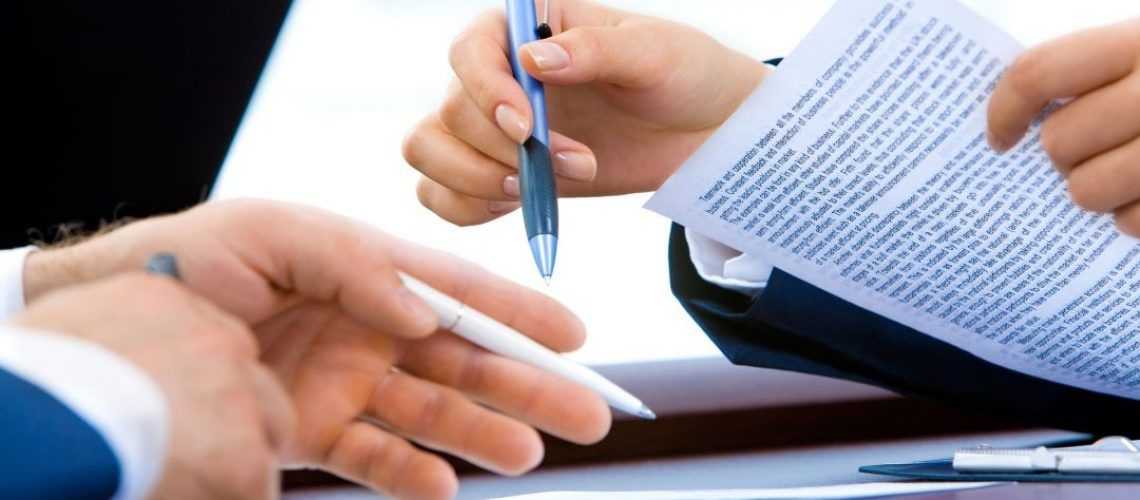 Building a new home and construction projects is not easy. At a minimum, these projects require significant planning, paperwork, finance, project management and patience. It also means taking care of various legal considerations, including making a contract with a builder.
It is thus very exciting to build your new home. But can be scary, especially if you have not built a house before. To help you understand what's in store you should be aware of certain terms you and the builder will be bound to when you sign a Building Contract.
When does my Building Contract start?
Your building period starts on the date that the builder starts construction of your new home. The builder must commence construction (usually) within 20 working days of obtaining the construction certificate.
How long is my Building Contract?
Building periods vary from builder to builder, there is no standard time frame. This varies from builder to builder and is contained in the terms of the contract.
What happens to my Building Contract if my land is unregistered?
The building contract does not commence until the construction certificate is issued so the contract remains in place, however you need to be aware that the building contract will probably have a condition in it that enables the builder to increase their charges if the registration process takes longer than anticipated. Always check how long the cost is fixed for, especially when buying unregistered.
When can I terminate my Building Contract?
It is difficult to get out of a building contract. Builders have a period of time that they have under the building contract to complete the construction. Remembering this only starts at the time noted above. Further, despite the fixed term under the contract, the builder is entitled to extensions under the building contract, due to industry shut down periods, inclement weather, etc. there is not a lot or rights to terminate a building contract and they are very much limited to if the builder's licence is cancelled or they suspend works with no just cause, going over the period of time to build (this is practically difficult as you don't want an unfinished house and contracts don't usually provide for a penalty) or if its is agreed mutually (this would more than likely be at a cost to you).
Can the time under my Building Contract be extended?
Yes, the builder can extend the contract due to inclement weather, industry shut down period, variations requested by you, delays in obtaining approvals just to name a few.
Is my Building Contract price fixed?
It is very important to ensure that you obtain a fixed price building contract. The price in the first few pages of your contract is not necessarily a fixed price or only fixed for a limited period of time. You need to be certain that you are not going to be liable for site costs and many other hidden extras that can be within a building contract.
Can I vary my Building Contract after I have already entered into it?
Yes, you can, however you leave yourself open to being charged extra costs by the builder. It is best to ensure that everything you are wanting in your building contract be negotiated before entering into it, this includes making sure your plans are correct.
Am I required to do anything once I have entered into a Building Contract?
Yes, there is a clause in a standard building contract that requires you to give the builder certain evidence (such as proof of ownership and proof of loan approval) within a time frame specified by the builder. Under a standard contract, if no time frame is stipulated then the time frame is 15 working days.
What happens when my house is finished?
Once your home is complete, the builder will issue you with a certificate of practical completion and an invoice for the final progress drawdown. It is important to note that most building contracts do not require the builder to provide an occupation certificate so you should ensure that your bank doesn't require one.
What documents form the Building Contract?
The building contract should contain your tender, building specifications, homeowners' warranty, your house (building) plans, engineering plans, special conditions and the building contract itself. Without all these documents you should not enter into your building contract.
In the process of building a contract, you need to make sure everything is clear and included.
Ensure all the inclusions and choices and fittings are agreed on and included in the contract. The contract should also include details as to who is to be responsible for supply of items such as ovens, tapware and tiles, for example.
The relevant legislation has certain requirements for such contracts, but it is important to watch out for certain things and bear them in mind until the project is completed.
Delays are always possible and the commencement and completion dates (and how the commencement date is calculated) should always be agreed upon and noted. Note the number of days allowed for delays, which should be reasonable.
Check that the builder's registration details are current and that there are no restrictions or limitations which can become relevant. For example, there have been cases where a builder has had limits on their licenses stating that they couldn't construct a building over one storey in height, yet they enter into contracts to construct taller residential dwellings. Entering into a contract with such a builder is clearly a mistake. Of course, check more generally as to whether the builder is the right person for this particular job.
It should be clearly agreed and understood who is responsible for obtaining and paying for planning and building permits.
Special conditions, which generally prevail over general conditions, at least where the relevant clauses are inconsistent, should be checked as in these cases, the devil can be in the details.
It is critical for both the builder and the owner that domestic building warranty insurance is in place and referred to accurately in the contract.
The methodology of progress payments and how, when and how much can be validly claimed at any particular time is absolutely crucial to be set out correctly. The defects liability period (or maintenance periods) should be checked and understood. Perhaps the most common periods of time applicable are three- or six-month periods.
Variations are critical to deal with correctly. Many builders and/or owners forget or or just do not know that generally the proper process is to have an initial discussion as to something 'extra' to the contract or to the project where that initial discussion then morphs into a verbal agreement. Then that verbal agreement becomes a quotation where the specific details of the change are documented. The quotation then becomes an invoice which is signed, and which is carefully read for accuracy (and of course paid) and the extra works and or products and or services are delivered or provided. This is the ideal, anyway. Any new completion as a result thereof should be documented too.
Prime cost items are selections of fixtures and fittings that are listed items in the contract, but which are not specifically identified and costed. This is typically because the owner and the builder could not determine or agree on the make, model or exact price of the item at the time of the signing of the contract – the price could only be estimated, and which could be less than the final cost.
Where possible, you should avoid prime cost items. Try to include the specific details of selections (such as make, model, colour and style) in the contract, so that the building cost is final. Much angst can thereby be avoided later.
And then there are provisional sum items – items listed in the contract for possible additional work, such as excavation, where the builder cannot give an exact price of the work at the time of the signing of the contract, and can only make a reasonable estimate of the cost.
Where possible, owners are advised to not agree on provisional sum items as they can make the final total cost higher.
Seek legal advice if you are asked to enter into or are considering offering or entering a cost-plus contract (where the builder charges by the hour and you do not have a fixed price). Cost-plus contracts are only allowed for renovation projects worth over $1 million, and then only in very limited circumstances.
Documentation is vital, and that applies for both owners and builders and it helps to make the project smoother but of course, assists potentially as well, both parties in the event of a dispute down the track.
The good news is that there is no cost to use Builder Finders. We are paid by the builder you have selected.
Building is an exciting time. It can also be a time of great anxiety if you choose the wrong builder. Did you know Builder Finders does not accept every builder. Many builders who apply to join the Builder Finders panel don't make it. There is a 62 step vetting process for builders to join the panel. In addition, the Builder Finders team conducts comprehensive due diligence through reference checks, ASIC searches and CreditorWatch reports to ensure they are not insolvent. You may not be aware that in the last financial year just over 500 builders went bust. Worse still, right now there are builders in financial difficulty that are cutting corners to stay afloat. Fact is, a lot of builders will tell you what you want to hear. Engaging with one of these builders will invariably mean subpar construction of your home. No one wants that.
With Builder Finders, you are in safe hands.
Why risk it? The Builder Finders team have done all the background searches for you. We take pride in knowing our clients are dealing with some of Australia's leading and award winning builders. We understand the services of a builder broker may be a new concept for you. It would be our pleasure to refer customers that have used our services in the past.
Builder Finders are independent builder brokers that assist everything builder related. We are driven by a passion to match the right builder with your unique property building needs. Best of all, there is no cost to you. Contact us now at
1300 4 A BUILDER (1300 422 845)
or send us a message
here
.