How much does it cost to build a house in 2020?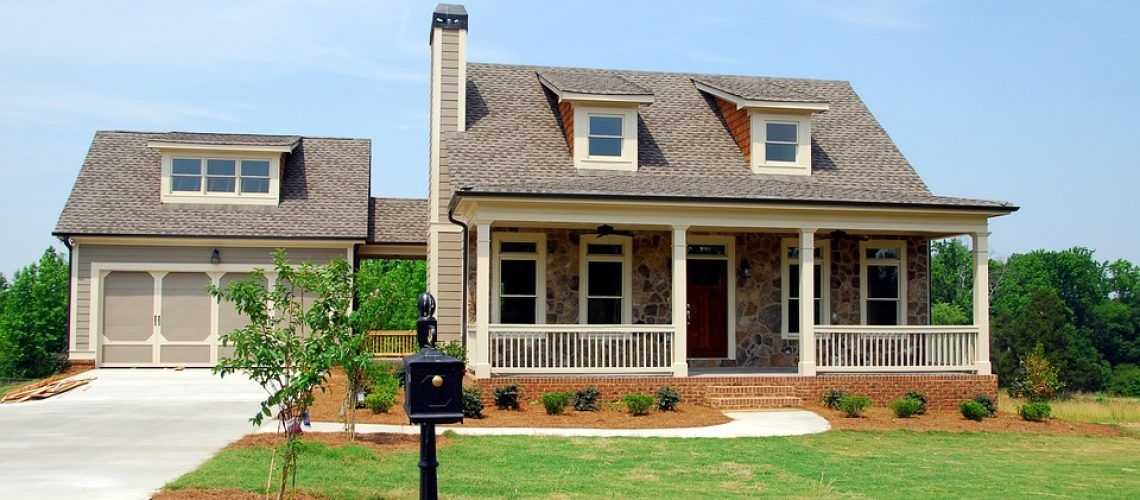 Industry data reveals the average house cost to build a house in 2020 is about $320,000 depending on number of factors such as location, size, finishes and design, there's lots to consider. Let's break it down.
Cost of the land
The price of the land is the first thing to consider when calculating how much it costs to build a house.
The Urban Development Institute of Australia's 2020 State of the Land report stated that in 2019, the median lot price in Sidney was $459,000 with an average cost of land $1209 per sqm, $330,000 in Melbourne ($837 per sqm) and $179,000 in Adelaide ($400 per sqm).
­## Average cost of building a home One of the factors we need to consider is the cost of building. According to Australian Bureau Statistics (ABS), the Australian average was $1393.55 per sqm, this does not include design, planning permits, any site works or any cost blow-outs.
On the other hand, Wolf Architects director Taras Wolf said that the cost of building a house with a qualified and registered architect starts at a minimum $3000 per sqm right up to $5382 per sqm or $50,000 per Australian house square (9.29sqm).
Wolf said that it is difficult if not impossible to compare the cost of an architecturally-designed home to one built by a "volume builder for as little as $1600 per sqm".
"The higher price of architecturally-designed homes is due to the nature of each one being essentially a one-off prototype, because no two clients, site or requirements are ever truly the same. It's not necessarily related to materials or quality, it has more to do with time," he said.
Because of the many variables, he declined to put an average price on building with a large builder. The general manager of Hotondo Homes' building and operations Nicholas Erbacher said his company's designs are "architecturally-inspired to deliver a stunning home at a lower cost."
The clients can tailor their home design with more than 90 flexible floor plans offers.
This "reasonable pricing" is achieved with the help of supplier partnerships with brands like Beaumont tiles, Haymes and Colorbond.
Factors affecting building costs
There are five key factors that influence the cost of building a home.
size
quality
site considerations
desired timeframe
complexity
It naturally requires more materials for a larger house with more bedrooms, it also requires more labour and occasionally more specialised equipment.
"When it comes to build quality, higher-quality materials demand better finishing and craftsmanship, which costs money. The terrain and condition of the land being built on also has a big impact and an architect is best placed to maximise a lot and floor space," he said.
Site costs are an important consideration said Erbacher.
"While many factors can be managed by the client, it is the site costs where control is limited due to a number of site-specific requirements," he said
"If you are in a situation where you need to reduce costs, compromising on the quality of your foundations is not the area, you can always upgrade your doors in the years to come, but you can't upgrade your concrete slab," Erbacher said.
"The location of your home can also impact the cost due to council requirements and planning overlays."
Wolf also said that what resources are required for a build also affects the timeframe.
"Architects design to make the absolute most of space, to make it inspiring, so that can mean more complex structures, which can increase the cost too," Wolf said.
Changes made to original plans can either generally be attributed and budget blow-outs are not unheard.
All Hotondo homes include a list of standard inclusions said Erbacher, "however you may choose to upgrade the existing inclusions. If you do, your costs may begin to rise."
Optional extras like landscaping, fencing, swimming pools and local council costs is not included in the price of building, it can also add tens of thousands of dollars.
The good news is that there is no cost to use Builder Finders. We are paid by the builder you have selected.
Building is an exciting time. It can also be a time of great anxiety if you choose the wrong builder. Did you know Builder Finders does not accept every builder. Many builders who apply to join the Builder Finders panel don't make it. There is a 62 step vetting process for builders to join the panel. In addition, the Builder Finders team conducts comprehensive due diligence through reference checks, ASIC searches and CreditorWatch reports to ensure they are not insolvent. You may not be aware that in the last financial year just over 500 builders went bust. Worse still, right now there are builders in financial difficulty that are cutting corners to stay afloat. Fact is, a lot of builders will tell you what you want to hear. Engaging with one of these builders will invariably mean subpar construction of your home. No one wants that.
With Builder Finders, you are in safe hands.
Why risk it? The Builder Finders team have done all the background searches for you. We take pride in knowing our clients are dealing with some of Australia's leading and award winning builders. We understand the services of a builder broker may be a new concept for you. It would be our pleasure to refer customers that have used our services in the past.
Builder Finders are independent builder brokers that assist everything builder related. We are driven by a passion to match the right builder with your unique property building needs. Best of all, there is no cost to you. Contact us now at
1300 4 A BUILDER (1300 422 845)
or send us a message
here
.