Facts to Know About Standard Home Inclusions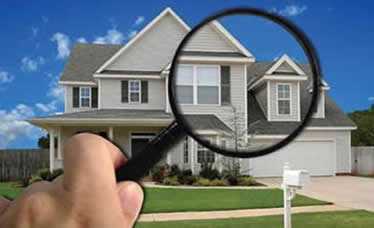 Visiting and viewing spectacular display homes can easily give you expectations that your home is going to be exactly the same. Every home brochure that you see can overwhelm you with those shiny and spotless pictures of houses that would sometimes made it incredibly confusing for you to understand what is and what isn't included with your new build home. Here are some important facts to help you better understand standard inclusions.
What's included And What's Extra?
Display homes are built and arranged to showcase the pleasing features of the design and present the very best a builder can offer. You probably know that 'standard' inevitably varies with each builder. But bear in mind that 'Standard inclusions' refers to the range of features and finishes that are included in the basic price of a home.
Standard Features
New homes will generally have complete basic features including hot-water service, floor coverings and lighting installed at the time of handover. Standard inclusions would also sometimes include several appliances such as dishwasher, stove and even air conditioning system (depending on the builder).
Decor items and plug-in appliances, however, are not included in the list of standard inclusions. While packages with extras such as wallpapers, landscaping and stone benchtops can often be discovered, it's important to remember that such features will usually only be available at a higher price, even when part of a deal. Inclusions aren't always truthful so bear in mind that if it looks too good to be true, it probably is!
Optional Extras
It is just a normal practice for upgrades and options to be seen and indicated throughout the display home. Builders will also be able to supply you with a complete list of standard inclusions. On-site sales consultants can be a wealth of information in addition to further detailed breakdowns available online and in provided brochures. It's often better to take the time from the very beginning and save yourself any future disappointment or confusion down the line. You can use handy printable checklist to have an objective overview of what upgrades to make to address your needs. It's great to clearly understand what's included and what's not on offer in the home you're interested in. Make the most of their experience and take a personal guided tour that will leave you with no doubt as to what is covered in the upfront price.
Changing Your Mind
It is a pretty common situation to change your mind after signing the contract. So, if you think that you're the only one to get a change of heart, you're definitely wrong. What's often forgotten is that a contract is a legally binding document and if you do seek to alter or venture beyond the standard inclusions after signing, the builder is under no obligation to accommodate your request. In reality, it often boils down to what the change is and how much of an impact it will have upon the schedule. You can read more about building contracts here.
The good news is that there is no cost to use Builder Finders. We are paid by the builder you have selected.
Building is an exciting time. It can also be a time of great anxiety if you choose the wrong builder. Did you know Builder Finders does not accept every builder. Many builders who apply to join the Builder Finders panel don't make it. There is a 62 step vetting process for builders to join the panel. In addition, the Builder Finders team conducts comprehensive due diligence through reference checks, ASIC searches and CreditorWatch reports to ensure they are not insolvent. You may not be aware that in the last financial year just over 500 builders went bust. Worse still, right now there are builders in financial difficulty that are cutting corners to stay afloat. Fact is, a lot of builders will tell you what you want to hear. Engaging with one of these builders will invariably mean subpar construction of your home. No one wants that.
With Builder Finders, you are in safe hands.
Why risk it? The Builder Finders team have done all the background searches for you. We take pride in knowing our clients are dealing with some of Australia's leading and award winning builders. We understand the services of a builder broker may be a new concept for you. It would be our pleasure to refer customers that have used our services in the past.
Builder Finders are independent builder brokers that assist everything builder related. We are driven by a passion to match the right builder with your unique property building needs. Best of all, there is no cost to you. Contact us now at
1300 4 A BUILDER (1300 422 845)
or send us a message
here
.