Common Mistakes in Selecting a Builder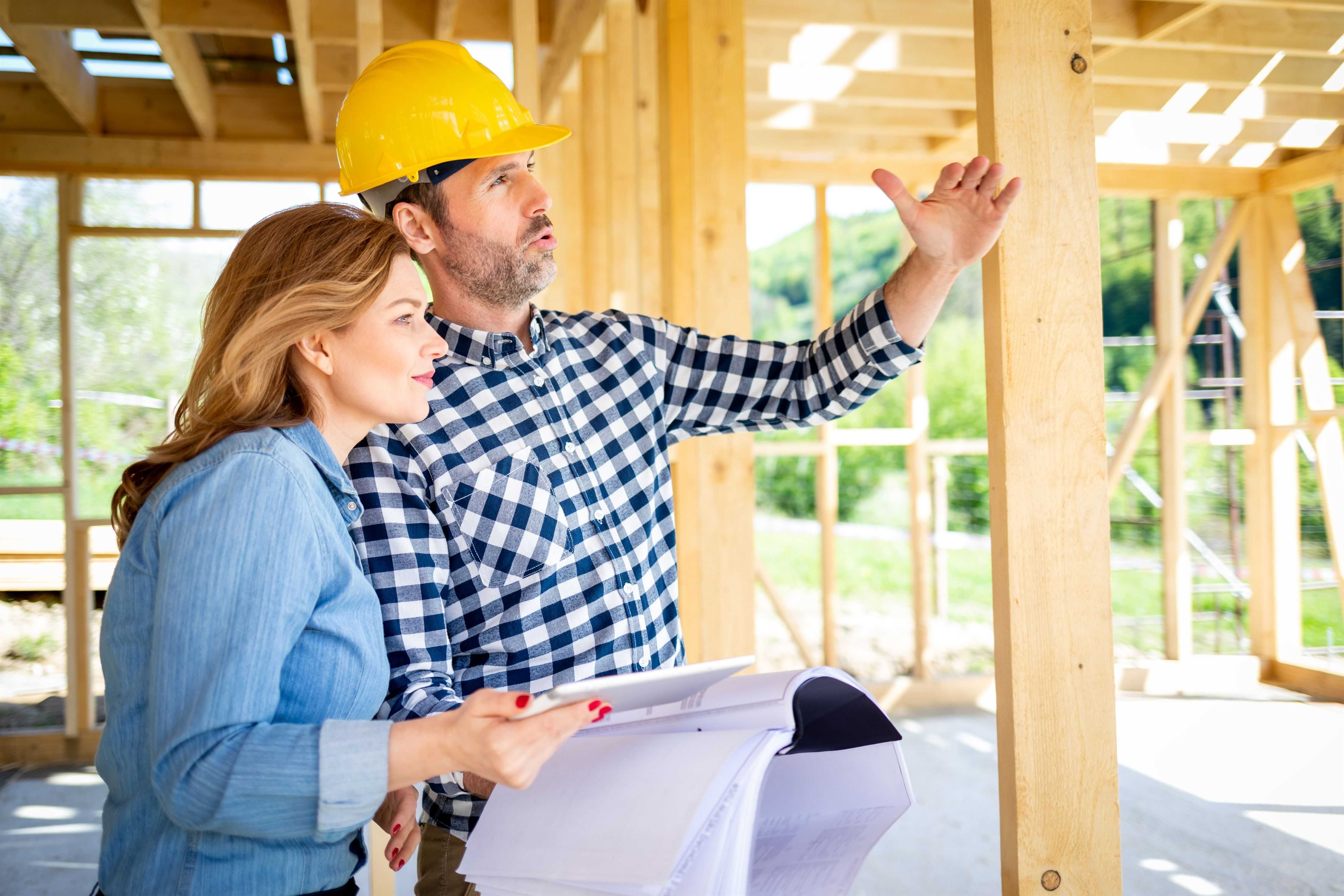 1. Choosing the wrong kind of builder
The best new home builder in town could be the worst choice to build your extension because there is so much different about an extension that can easily catch out a builder without that experience. Some builders specialize in new homes, some in renovations, some in high-end builds, others in project homes. A builder who specializes in extensions may not be the right builder for you if you want a brand-new home. They may not be skilled in quoting entire jobs. So, get to know what your choice of builder is good at. Quite simple, if you are extending or renovating you should only be talking to builders who are experienced in extensions and renovations, and, if you are building a new home you should only be talking to builders who are experienced in new homes.
2. Hiring a builder that doesn't understand your needs
You're bound to have concerns and specifications that you want to address when choosing your builder and you must make sure the builder you end up hiring actually listens to you. Perhaps the characteristics of your lot will affect construction, or you want to ensure one of the walls of your living room remains standing. No two renovation projects are exactly the same and your builder should be responsive to your needs—better yet, your builder should ask you outright if you have any concerns or specifications during the interview.
3. Assuming the cheapest quote is the best option
Judging the value of your builder based purely on price is a bad idea. To make the initial price offer more attractive to you, some builders with the lowest quote have most likely cut corners in the building process to speed up the estimated time of delivery or might have to use low quality supplies and materials. It is also possible that they would be hiring cheap labour who may not have the skills. Another reason to be cautious of cheap cost is the risk of hidden fees. It's quite fair to assume a quote that is a way below the industry standard is not telling you everything. In such cases, hidden costs are just waiting to jump out when the time is right. Avoid this mistake and trouble. Choose to work with a builder that is transparent, honest and upfront about the total project fee and associated costs.
4. Not knowing who you'll be dealing with
Is the builder a project manager, or does he actually involve himself with the physical aspects of building the house? You may like the idea of the same guy who did the quote being the one who does the work; or you may prefer a project manager who might be more able to manage various aspects of the project, as he is not bound to being on site as often. It may be that the builder employs a site foreman to manage projects. It is important that you understand the structure of the business so that you know who you are dealing with on a day-to-day basis throughout the build. You should also ask how many projects the builder typically has underway at any given time. Obviously if the builder is on the tools they are less likely to be able to manage several projects at a time, whereas a project manager is more likely to have the resources required to run several projects. In either case, make sure that the builder is not stretching their capacity by taking on your project.
5. Failing to research customer reviews
It's not difficult for builders to give you the details of a couple of clients who they know have been happy with their services. The builder probably has nothing but glowing reviews on their website. For that reason, asking builders for references is a bit of a waste of time as they are only going to give you details of people who will say the right thing. Instead, you'd be better advised to ask the builder for the contact details of a couple of current clients. Current clients will give you feedback that is less contrived and more useful as they are still immersed in the process.
6. Not asking about a builder's process
Make a point to ask the potential builder about their design and construction process. The process they describe should include every aspect of the custom project, such as design, permits, selections and financing. It should be well-outlined, easy to follow and logical. Also ensure sure their process covers a timeline you're comfortable with.
7. Not getting a proper quote
Make a point to ask the potential builder about their design and construction process. Make sure it's detailed, extensive and many pages long! If a builder cannot provide you with a solid quote for every single item in your home then just keep searching around for another builder. What are their guarantees, what are the inclusions, what will that even look like? How high are the ceilings? You need a builder who is confident in their pricing and then you won't be left with extra surprises at the very end.. The process they describe should include every aspect of the custom project, such as design, permits, selections and financing. It should be well-outlined, easy to follow and logical. Also ensure sure their process covers a timeline you're comfortable with.
8. Not knowing what is excluded from the quote
One of the best ways to clarify what is included in the quote is to ask the builder to confirm what is excluded from the quote. A bit like reverse engineering, it is a great way to unearth any of those items that may have been assumed by either party are either included or excluded. For example, lighting often creates confusion and ends in disagreement if it is not made clear at the outset. A builder may quote for lights, however that will often only include the batten fitting (globe holder) and no light fittings, whereas the client is probably expecting that light fittings are included.
9. Not understanding jargon in the quote
Do you have any idea what they're talking about? It's a fair question, especially if you're not a handyman or tradesman. Builders tend to use a lot of industry jargon and abbreviations that you may not understand so it's important to clarify what they're talking about or look it up yourself. There are a couple of terms that you absolutely must understand when assessing quotes. If you don't, you will be exposed to a higher risk of additional costs during construction and your budget blowing out. The last thing you want to do is say yes to something expensive that you didn't ask for! Be wary of quotes that have a lot of so-called 'provisional sums' or 'prime costs' listed. These quotes give you a ballpark figure of the materials, fittings and fixtures but they can be deceptive. Miscommunication is a major problem when dealing a builder which is the reason why a detailed tender package and a building contract is essential. In particular, the following items or works may not be included in the completed construction so it's important to clarify this early on before you sign the building contract:
Driveways
Garage doors
Fencing and landscaping
Hot water and gas supply
Light fittings
The number and location of power points
Window locks
Flyscreens
Roof insulation
10. No building inspection
Whether you're building a custom home or doing a renovation, there is always the risk of building defects no matter what kind of property you build. There may be defects in regard to the carpentry, structural integrity, use of materials and overall craftsmanship and the only way to find these flaws is to have the property inspected by a licensed building inspection company. With that being done, you would have a peace of mind knowing that your house is built in top condition. Keep in mind that if there are defects found in the property and your project is covered by a workmanship guarantee, the builder should fix these issues at no extra cost to you. With a building inspection, your insurance will have the evidence that they need to cover you for any natural damage that occurs to the property.
11. Signing the building contract without understanding everything
It's important to get legal advice whenever signing a building contract to ensure that the contract is in your best interests. In particular, speak to a solicitor with building contract expertise.
Any small changes to the contract can actually cause you major headaches when it comes to getting approved for a construction loan and drawing down your progress payments for the build. Consider the following:
What warranties can they offer you?
Do they offer termite prevention? It may cost you in the short-term, but it'll likely save you thousands over the long-term
The contract should include the fully itemised list of quotes that you agreed upon initially.
Make it clear that you should be made aware of any changes to the building schedule that may need to be made during construction.
It may be that certain materials will need to be substituted in order to stay within your budget. If you haven't made this clear, the builder may use fixtures and fittings that will cost you more than you can afford.
It should include the construction start date, key construction stages (where you'll need to make progress payments on your construction loan) and the completion date.
You can check out the NSW Fair Trading website for information on building contracts.
In addition, on the HIA and MBA websites, you'll find standard, proforma construction contracts which are accepted throughout the industry.​
The good news is that there is no cost to use Builder Finders. We are paid by the builder you have selected.
Building is an exciting time. It can also be a time of great anxiety if you choose the wrong builder. Did you know Builder Finders does not accept every builder. Many builders who apply to join the Builder Finders panel don't make it. There is a 62 step vetting process for builders to join the panel. In addition, the Builder Finders team conducts comprehensive due diligence through reference checks, ASIC searches and CreditorWatch reports to ensure they are not insolvent. You may not be aware that in the last financial year just over 500 builders went bust. Worse still, right now there are builders in financial difficulty that are cutting corners to stay afloat. Fact is, a lot of builders will tell you what you want to hear. Engaging with one of these builders will invariably mean subpar construction of your home. No one wants that.
With Builder Finders, you are in safe hands.
Why risk it? The Builder Finders team have done all the background searches for you. We take pride in knowing our clients are dealing with some of Australia's leading and award winning builders. We understand the services of a builder broker may be a new concept for you. It would be our pleasure to refer customers that have used our services in the past.
Builder Finders are independent builder brokers that assist everything builder related. We are driven by a passion to match the right builder with your unique property building needs. Best of all, there is no cost to you. Contact us now at
1300 4 A BUILDER (1300 422 845)
or send us a message
here
.