Build On Budget And On Time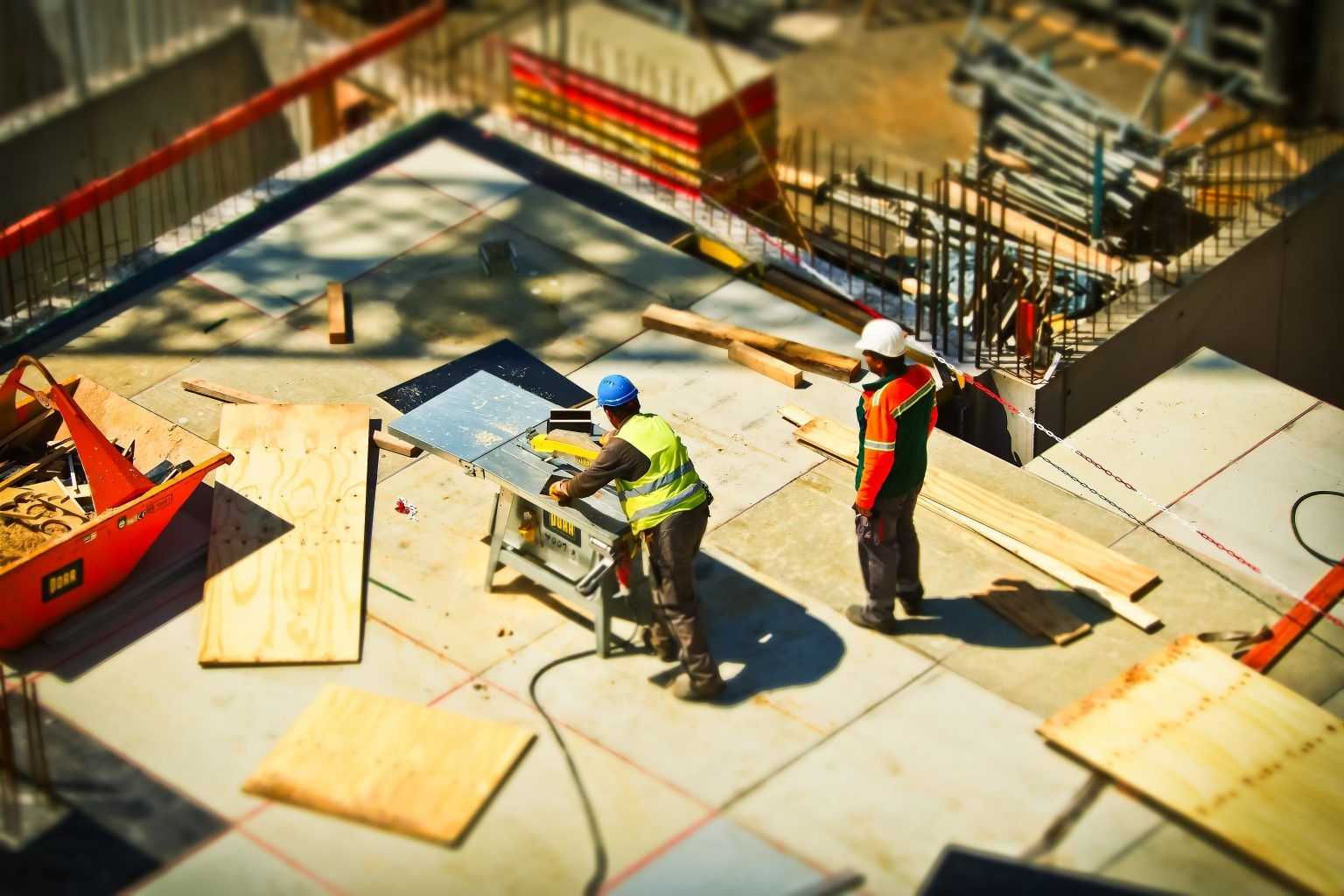 Building a new home is a big investment. This is the place where you and your family will live for years to come. The place where your children will laugh, play and run down the halls. A home where you can have quality time. A home where you can relax. The place where you'll entertain family and friends during holidays, birthdays and Saturday afternoons. To make these dreams become reality, the most important decision you will make on the road to your custom home is choosing the right builder. Choose well and you will have a true partner; one that will bring to life your dream home, and ultimately a house that your family will love living in for a lifetime.
For some that doesn't know, what exactly is a custom home builder and what do they do? A good custom home builder is an advocate for the homeowner as well as an integral and collaborative member of the design team. They work with the homeowner and design to team to help establish a realistic budget for the project and then monitor the cost and scope through the design and construction process.
Finding a builder doesn't need to be difficult. In this section, we will help you begin your project, from choosing the right builder for you, getting quotes and plans, to considering whether you want to do the work yourself. Here are handy hints for finding the right builder.
Let's get Started!
Are you planning to build your own home? Perhaps you're looking to renovate or extend your existing home.
Either way, there are many ways to make the right and wrong decisions when choosing a builder.
You may feel a bit lost and not know where to begin If you've decided to build a house or renovate and it's your first experience.
You'll quickly think about many decisions to make and a lot of paperwork to navigate through. You will have to choose a builder, an architect, and find out about getting your plans approved.
So, what's the first step?
Decide what you want with your new home
You need to have an idea of what you want. You can walk through every home and inspect several different designs by a range of builders in one convenient location. Before looking for a builder, make a list of the things you need in your home and decide which items you would be willing to compromise on to stay within your budget.
Seek for advice and do some research
A good place to start when choosing the right builder is by asking any family and friends that have hired a builder to construct or renovate their home.
Ask friends, family, co-workers and neighbours for recommendations. Also look around your neighbourhood for renovation projects underway and talk with the homeowners. Most people enjoy sharing their renovation experiences.
Chances are you probably would have heard the stories, whether the experience was amazing or a nightmare.
Start searching based on your future home's location. From there, you can browse for builder portfolios and past floor plans. Word-of-mouth is also a great way to learn about local builders.
Look in your community newspaper for advertisements by established, reputable companies, and review flyers and other promotional materials that come to your door. Again, you need to be cautious and take your time to get to know anyone you find through advertising before hiring them.
Look for ads that tell you a little about the company's expertise and check for logos that indicate the professionalism of the company.
Internet searches can identify builders in your area and their websites can give you an overview of the style and quality of projects they are accustom to building. If you've found a few contacts, take a look at their website to find out what work they cover and to see if you can look at examples of their previous work..
Quality first
As you plan for your new home, one of the first questions to consider is what to look for when choosing builder.
Your priority when selecting a builder should be the quality of their work. The last thing you want to worry about are repairs, especially repairs to critical structural systems that may be difficult and costly to fix or upgrade later. Your home builder should be choosing high quality products from the countertops all the way down to the framing. Ask builder candidates what materials they use, so you can be sure that you are getting a quality-built home from the ground up. Be sure to ask about the structural materials you can't see. The kind of a builder suitable for a luxury project has to be highly organized, with responsible and reputable manager, a well-organized back office, and teams that can operate around the clock and produce exceptionally high-quality work at speed.
Aim for one point of responsibility. There are people who try to do some of the work for themselves get into a horrible mess and end up with a botched job that goes over time and over budget — not to mention the stress they've suffered. While it can work to pull out certain specific and well-defined parts of the work (for example, laying the carpet), it is better using one building contractor who will take responsibility for the project overall. It's the builder's responsibility to make sure that the right people in the right numbers are on-site at the right times and that they have the necessary materials to do their work.
Is the builder legit?
Best builders are fully transparent and happy to answer every question from the start. They will give you a timeline and a comprehensive estimate in a prompt manner. They will tell you their building philosophy and what products they use. And, they'll tell you their relationship with contractors and all the different people who will be helping build your home.
You should be wary of builders that either refuse or don't make it clear upfront that they are legally permitted to be involved in building and construction.
Some builders' licences or registrations may have simply expired, or some may have had their licences revoked but are still involved in the building industry.
Regulators are historically slow at catching these dodgy builders, so you must be one step ahead.
Searching if builders are legit is very important in building your own home. Check and see who's the right builder for you.
Portfolio and references
Make sure to check out their previous jobs and, if possible, have a physical walk-through of a home they've built. Even consulting an engineer to walk through the property may be worth the cost if you're serious about choosing the right builder.
It's best to ask to speak with their most current clients, particularly those in the middle of the building stage.
You'll likely get a more balanced opinion of the builder, specifically when it comes to communication and how efficient they are in the construction process.
Choose appropriately
Find the right kind of building company for your project. The kind of building contractor suitable (for example) for a luxury retail project has to be highly organised, usually with multiple managers, a well-organised back office and teams who can work around the clock and produce exceptionally high-quality work at speed. Such contractors tend to be eye-wateringly expensive and (for most people) would be over the top for a kitchen extension or loft conversion.
At the other end of the spectrum, there are plenty of small owner/manager builders who do a lot of the work themselves on-site and organise everything from a mobile phone on their hip. With such low overheads, a builder like this should be much cheaper.
You are looking for the most appropriate balance of low price, high quality and good organisation. You never get the best of all three, but here it's key to decide what will be the best fit for you.
Make sure you don't get ripped off
When you're spending hundreds of thousands of dollars on building or extending a property, you'll want to do your homework.
First, building plans can provide a good overview of the construction job but they don't provide a complete breakdown.
Put together a 'tender package' with help from your architect or building designer. In it, you should clearly detail:
The scope of the work: This is typically an outline of the work required by the builder. Make it clear if you'll be contracting to a third-party tradesman for parts of the construction or if you have the skills, where you'll be doing the work yourself.
The building plan: This should include engineering documents and soil tests. The builder needs to know exactly what's involved and what you actually want to see in the completed home. It will also help them to figure out the total costs of material and labour as well as the timeframe for completion.
The building schedule: The materials, fittings and fixtures you want for the house. Be as detailed as possible to avoid a cost blowout.
With a tender package, the builder knows exactly what the job entails and what you expect to see in the finished project.
When they come back to you with a quote, make sure it's clearly itemised with the materials and labour involved in all stages of construction.
Once you have an itemised quote, you can then compare quotes with other licenced builders by going through the same tender process. In this way, you're comparing apples with apples.
You're likely to find massive price differences in the quotes you get but It may be that one builder is doing something extra that the other isn't. If you're in doubt, it's good to check quotes with your architect.
Getting 3-5 different quotes is a good general rule but remember that you don't want a builder to cut corners and sacrifice workmanship just so you can get a cheaper price.
Want to know more?
Contact us now. We have the right builder for you.
The good news is that there is no cost to use Builder Finders. We are paid by the builder you have selected.
Building is an exciting time. It can also be a time of great anxiety if you choose the wrong builder. Did you know Builder Finders does not accept every builder. Many builders who apply to join the Builder Finders panel don't make it. There is a 62 step vetting process for builders to join the panel. In addition, the Builder Finders team conducts comprehensive due diligence through reference checks, ASIC searches and CreditorWatch reports to ensure they are not insolvent. You may not be aware that in the last financial year just over 500 builders went bust. Worse still, right now there are builders in financial difficulty that are cutting corners to stay afloat. Fact is, a lot of builders will tell you what you want to hear. Engaging with one of these builders will invariably mean subpar construction of your home. No one wants that.
With Builder Finders, you are in safe hands.
Why risk it? The Builder Finders team have done all the background searches for you. We take pride in knowing our clients are dealing with some of Australia's leading and award winning builders. We understand the services of a builder broker may be a new concept for you. It would be our pleasure to refer customers that have used our services in the past.
Builder Finders are independent builder brokers that assist everything builder related. We are driven by a passion to match the right builder with your unique property building needs. Best of all, there is no cost to you. Contact us now at
1300 4 A BUILDER (1300 422 845)
or send us a message
here
.